It was confirmed that 50BTC, which was mined on February 9, 2009, just one month after Bitcoin was released, was transferred on May 20, 2020.
One month after the release, since Bitcoin was recognized only by a few people, including bitcoin developer Satoshi Nakamoto, people who can transfer BTC mined in February 2009 are just a few.
The hash and the amount of BTC at that time are as follows.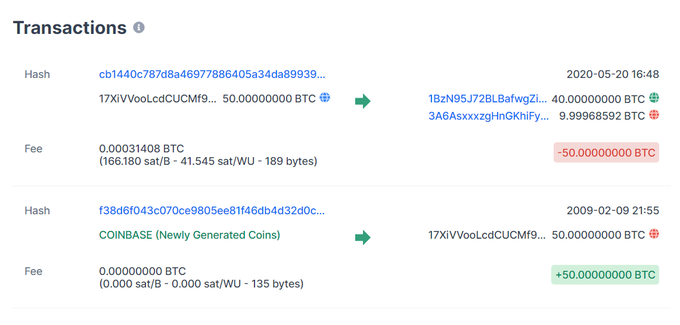 The Bitcoin transferred this time was distributed as a reward for 3654th block mined on February 9, 2019.
Although Bitcoin dropped once due to the effects of the coronavirus, the market recovered immediately and reached its third half-life on May 12th.
the reason why miners in the earliest days moved the bitcoin mined 11 years ago is that they have some kind of expectation for future crypto assets. The wave of crypto assets may come again in the future.